GM Certified Elite Dealership!
Sheehan Cadillac is proud to announce that we have been selected as a GM Certified Elite Dealership! This is a prestigious distinction that shows this dealership has gone through a rigorous process to prove their dedication to GM processes that put the customer first. Out of more than 6000 dealerships across the nation, only 300 hold this honor.
To be selected as a GM Certified Elite Dealership, the fixed operations must meet or exceed requirements in five categories of automotive service, including additional training for technicians and maintaining a customer satisfaction level is well above the average. With the added training our team went through, we are better prepared to give you great service and move with more autonomy through GM's processes. That means less wait time for you and ...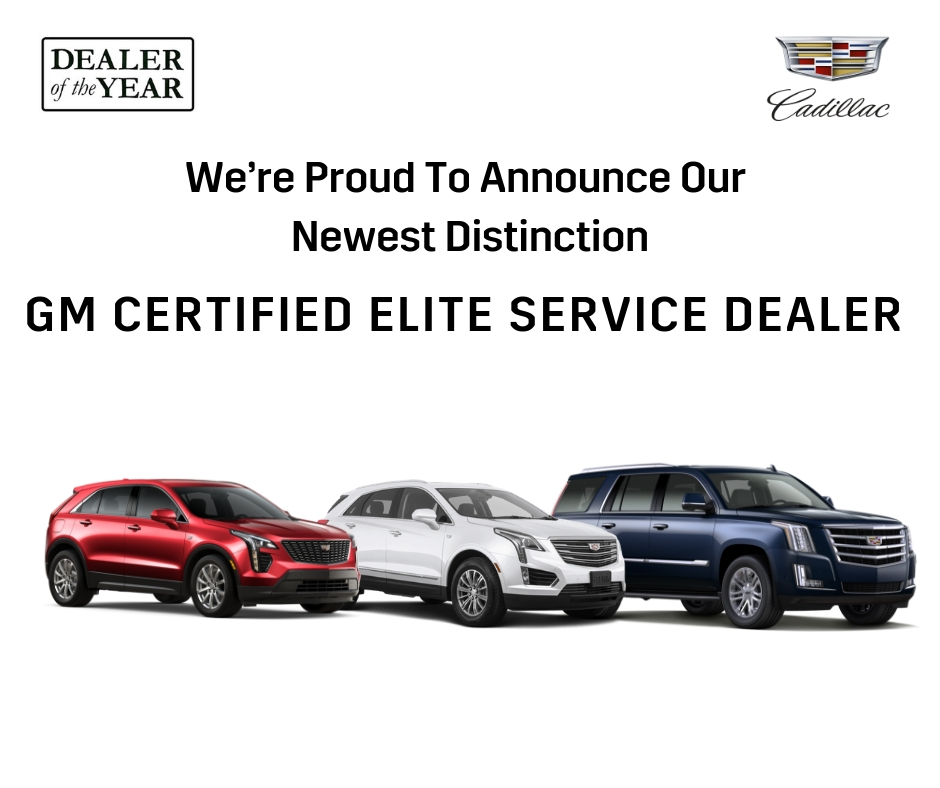 2019 Cadillac Escalade Sport Edition goes dark for the L.A. Auto Show
Cadillac is taking a shallow swing at the L.A. Auto Show, which might have something to do with the churn and burn happening at the brand and at parent General Motors. The Escalade Sport Edition brings its dark hue to the West Coast shindig, a touch of anti-flash that's actually a pinstripe job. For $2,700, it installs Gloss Black Ice chrome on the grille, rear fascia, window surrounds, and body side moldings, and the otherwise optional 22-inch Midnight Silver wheels. That's the whole show.
Available on three of the Escalade's four trims - Luxury, Premium Luxury, and Platinum - brand president Steve Carlisle said the Sport Edition comes "in response to customer and dealer demand for a dark and aggressive look." The least expensive 2WD Luxury model starts at $84,790, including destination, ...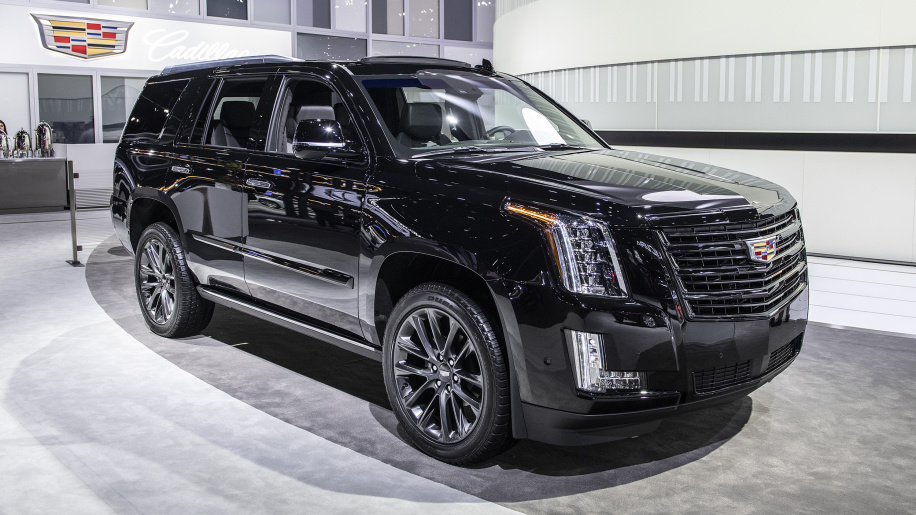 BOOK by Cadillac Luxury Vehicle Subscription Service to Be Introduced in Los Angeles and Dallas
Starting today, drivers in the greater Los Angeles and Dallas metro areas can enroll in BOOK by Cadillac, a first-of-its-kind luxury vehicle subscription service that gives members access to a variety of Cadillac vehicles on a month-to-month basis with no long-term commitments. The availability of BOOK by Cadillac in these new pilot markets comes on the heels of overwhelming demand for enrollment in the New York metro area, where the program launched earlier this year.
"Since BOOK by Cadillac was first introduced, we've seen widespread enthusiasm and demand from consumers who are seeking ways to complement traditional methods of buying or leasing a vehicle," said Melody Lee, Global Director, BOOK by Cadillac. "BOOK by Cadillac has introduced entirely new customers to the brand and has been...

Cadillac House
Cadillac House
New York, New York
Cadillac's historic headquarters relocation marks a new era for the iconic automaker. Beneath the headquarters in New York's SoHo neighborhood, Cadillac House-an experiential brand center-serves as rotating space for events, concerts and collaborative partnerships. Incorporating a public café and lounge area, a "runway" on which cars are displayed, an event venue with an outdoor terrace area, and gallery space, this bricks-and-mortar facility is the realization of a shifting marketing strategy for the brand: open, dynamic and contemporary with highly integrated technology, where visitors can fully experience the Cadillac portfolio.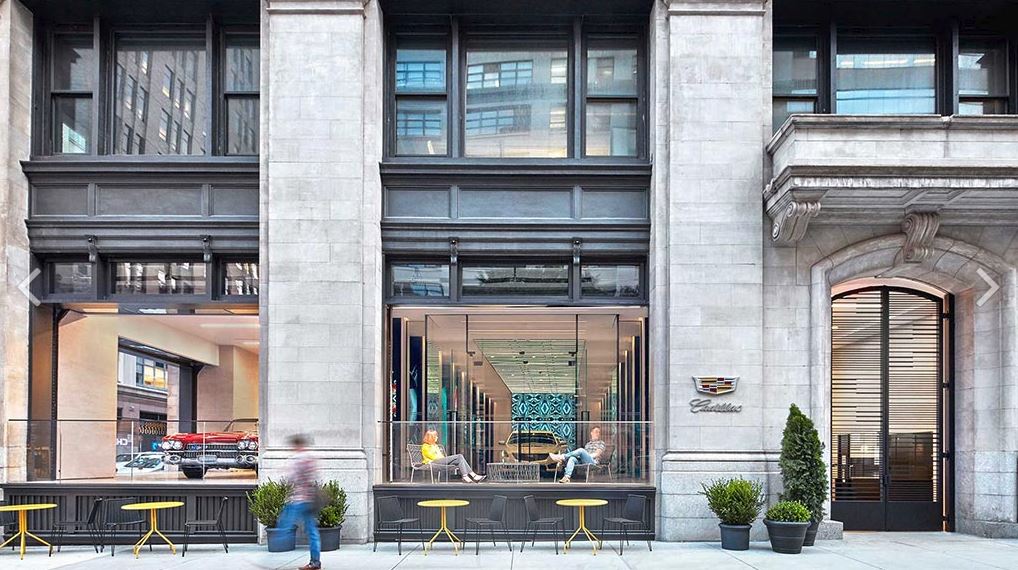 WE TOOK A HANDS-FREE DRIVE ACROSS THE COUNTRY
Starting on September 25th through October 5th, 12 Super Cruise-equipped Cadillac CT6 vehicles took to the road on the first official hands-free drive across the United States. We took reporters along to chronicle the journey and experience the new Super Cruise feature for themselves.
Super Cruise is the first true hands-free driver assistance feature for use on over 130,000 miles of limited access, divided freeways. Precision LiDAR mapping works with in-car cameras, radar sensors, and GPS to detect the road ahead, allowing the driver to travel without touching the wheel or pedals.
Even while using the Super Cruise driver assistance feature, always pay attention while driving and do not use a hand-held device. Visit cadillacsupercruise.com for more information. https://goo.gl/3U1N2g
ht...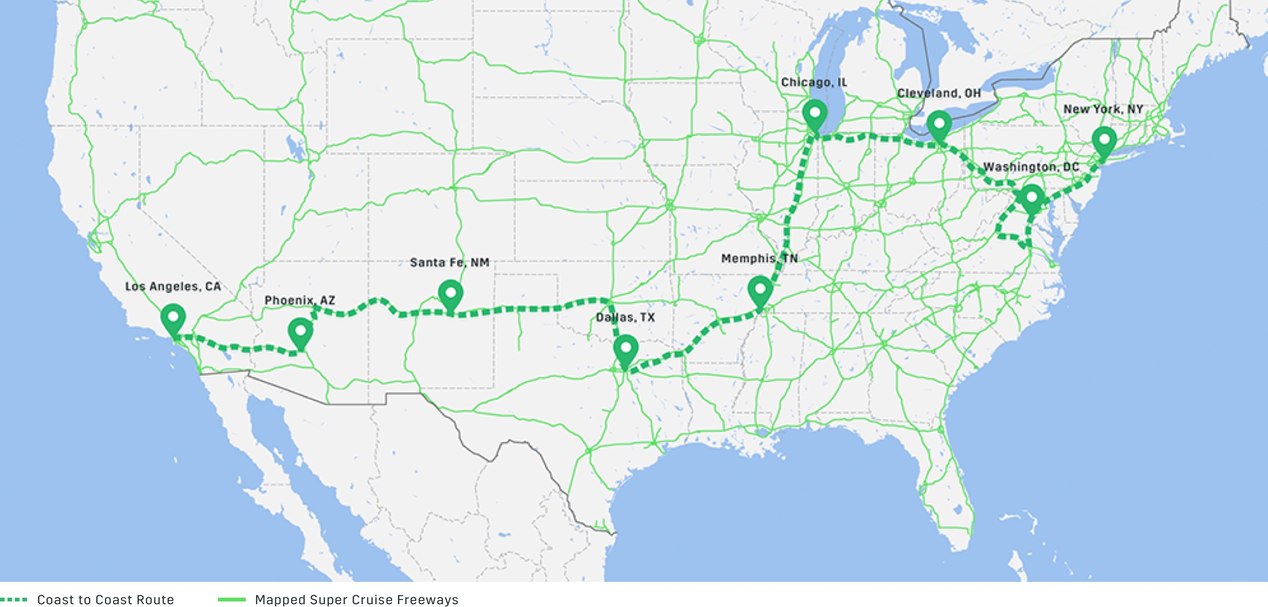 Top Tips for Saving Gas in your Cadillac
With today's high cost of gas, it makes sense to maintain your vehicle so that it's greener on the road. It'll also be safer and more dependable as a result.
Here are some tips to improve gas mileage and help protect the environment:
1. Keep your engine properly maintained for the best performance. When you visit us to perform routine maintenance, your vehicle will burn less fuel, pollute less, and prevent future trouble.
2. Replace your air filter regularly. Our service advisors can help make recommendations as to when you should replace your air filter. A clogged air filter reduces performance and acceleration.
3. Maintain your cooling system. Did you know that your cooling system is designed to work in a wide range of conditions, from hot to below freezing? It's important to make sure y...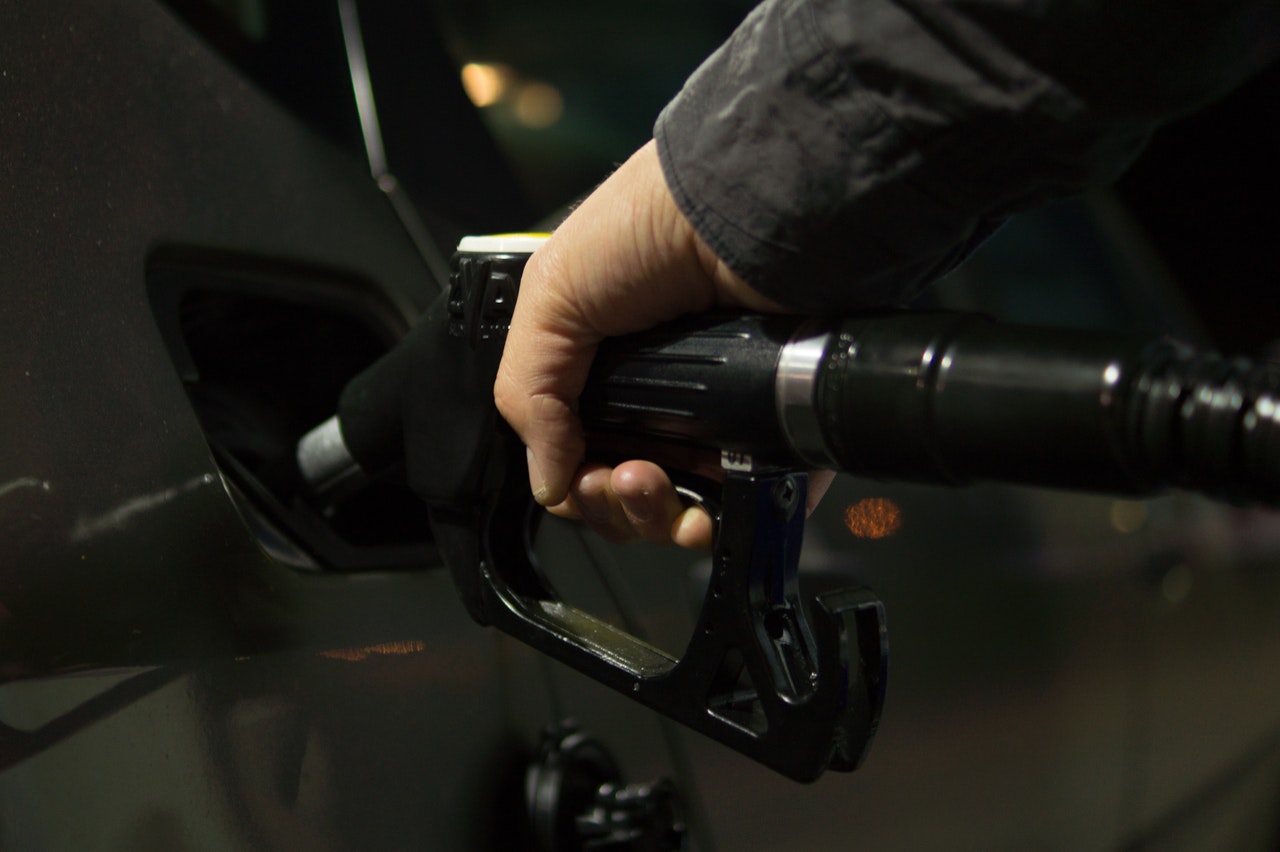 Keeping your Teen Driver Safe on the Road
Did you know that vehicle crashes are the leading cause of death for teens in the U.S., and that it's been on the rise since 2014? That's according to data from the National Highway Traffic Safety Administration (NHTSA). What's more is that teens are more than 4x as likely to get into a crash when talking or texting on a smartphone.
If you have a teen behind the wheel, you can play an important role in helping to keep them safe. NHTSA recently launched a campaign called 5 to Drive, and you can discuss these 5 rules for your teen before they get behind the wheel.
1. No drinking and driving.
2. Buckle up - every trip, every time, and everyone.
3. Eyes on the road and hands on the wheel, all the time.
4. Stop speeding before it stops you.
5. No more than one passenger at any time.
Get more inf...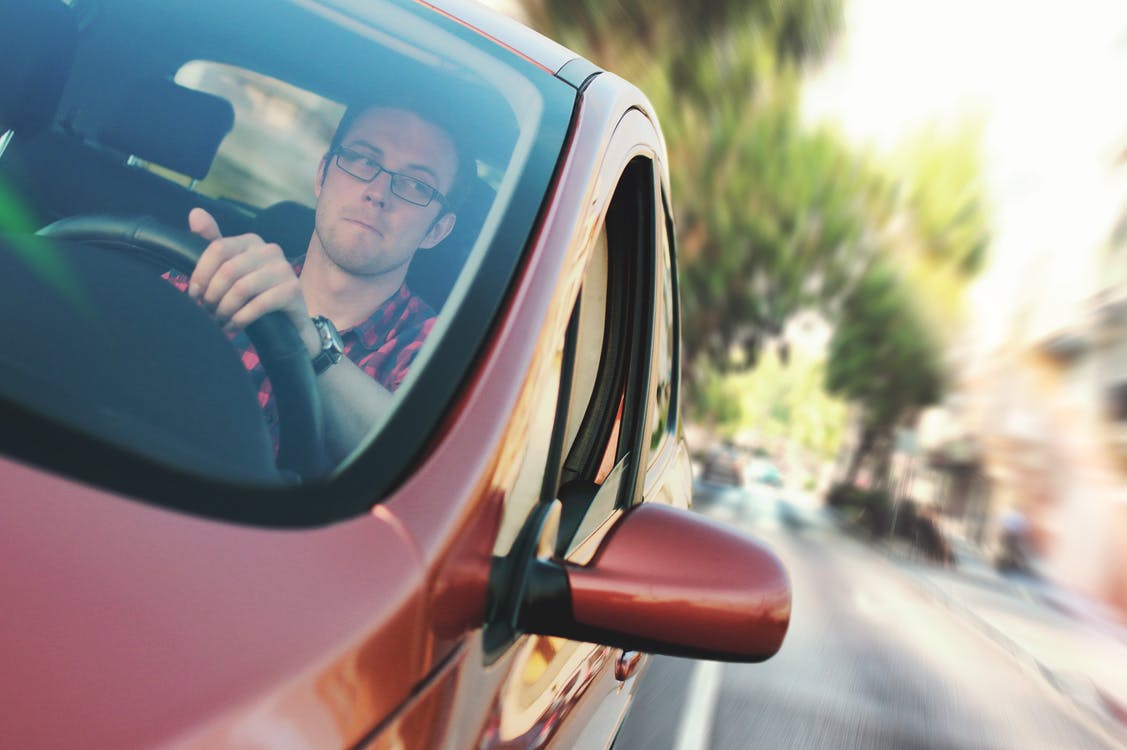 Fall Car Care Tips from Sheehan Cadillac
We hope you were able to get all your BBQs, camping trips and swimming days in over the last few months, because summer is coming to an end, whether you like it or not. For most of us, that means cooler weather and more challenging road conditions. Make sure it's good to you over these coming cooler months by following these easy tips and ensure that your car will run smoothly in any kind of weather condition.
1. Vehicle Inspection: Technicians will be able to inspect your vehicle and assess its exact needs. They will perform checks and tests on fluids, batteries, belts, hoses, etc.
2. Tire Tread: This may be one of the most important maintenance tips to focus on. Our service department can ensure that your tires have sufficient tread remaining to keep you and your family safe.
3. Windshi...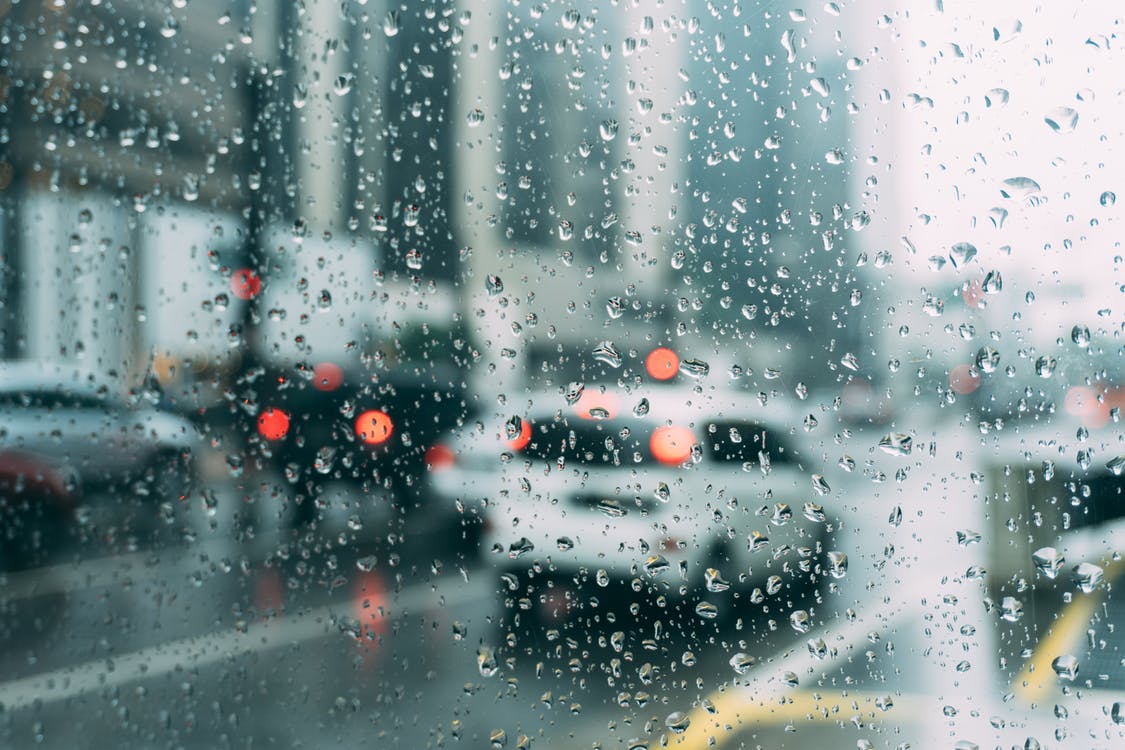 Back to School Driving Tips
Back to school time is here and that means sharing the road with school buses and looking out for children on their way to school in the neighborhood. It's never more important for drivers to slow down and pay attention than when kids are present - especially before and after school.
Here are a few tips for driving during this busy time of year.
• Don't block the crosswalk when stopped at a red light or waiting to make a turn, forcing pedestrians to go around you; this could put them in the path of moving traffic
• In a school zone when flashers are blinking, stop and yield to pedestrians crossing the crosswalk or intersection
• Always stop for a school patrol officer or crossing guard holding up a stop sign
• Take extra care to look out for children in school zones, near playgrounds and park...
How To Cool Your Car Down Quickly
Hot weather can turn the interior of your car into a hot place you don't want to spend much time in. Try these tips to cool your car down quickly after it has been sitting in the sun.
1. Roll down the windows.
2. Turn on the A/C on the fresh air setting, do not recirculate.
3. Crank the fan up all the way and make sure the thermostat is on the coldest setting.
4. Drive for a minute or two with the windows down, to force out the superheated air.
5. Once the air in the car begins to feel cooler than the outside temperature, then switch from fresh air to recirculate.
6. Adjust temperature using lower thermostat and fan settings.
Summer BBQ Tips
Summer means outdoor dining for many of us. It is as American a tradition as apple pie. We've compiled these tips to help you with grilling up a delicious meal for friends and family.
Preheat your grill 15 to 25 minutes before you start cooking to make sure it reaches the right temperature (and to kill any bacteria). Your grill should be 400-450°F for high, 350-400°F for medium-high, 300-350°F for medium and 250-300°F for low heat. A properly heated grill sears foods on contact, keeps the insides moist and helps prevent sticking. While searing doesn't "seal in" the juices (contrary to popular belief ), it does create improved flavors through caramelization.
Preheat the Grill
It's easier to remove debris when the grill is hot, so after preheating, use a long-handled wire grill brush on you...
Summer Road Trip Tips
Summer is prime road trip season, but before you hit the road, make sure you follow a few steps to be prepared for your trip:
1. Give your car a checkup. Our service department can help out with an inspection to make sure all your fluids are topped off, belts and tires are OK, and all your lights are functioning.
2. Most people don't check the tire pressure in their spare tire! Make sure your spared is aired up - just in case.
3. Save money on gas! If you have a smartphone, apps like Gasbuddy will tell you what gas stations are near you and which have the best prices. In the long run, you could save quite a bit of money.
4. Bring snacks and entertainment for the kids. Sometimes they can get bored on long trips, so it's helpful to pack a healthy snack (juice boxes and crackers and cheese ar...